View in PDF format: ANNOUNCEMENTS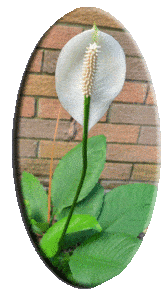 November 18th at 10:00AM
Next Sunday will be Commitment Sunday for both annual giving for God's Work through Trinity in 2019 and for From this Foundation Our Ministry Grows capital campaign. Paula Kitt will be here to share the message. There will be one service at 10:00am with an opportunity to make our commitments followed by a special Coffee Hour.
Thanksgiving Worship & Potluck Dinner
Also on Sunday, November 18th at 5:30p.m. we will have our annual Thanksgiving worship and potluck dinner. Worship will begin at 5:30 followed by a potluck dinner. Ham, rolls and drinks will be provided. On this evening we give thanks for God's many blessings in our lives. The Capital Campaign and 2019 Stewardship commitment results will be shared as well this evening. Come give thanks, enjoy fellowship and a delicious meal.
Prayer Vigil
There will be a Prayer Vigil from 8:00am, Saturday morning, November 17th  until 8:00am Sunday morning, November 18th for discernment in giving for the annual ministries of Trinity for 2019 and for From this Foundation Our Ministry Grows Capital Campaign. Sign-up sheets for both home prayer and prayer at church are located in the narthex. Everyone is encouraged to participate.
 Youth Group
The Youth Group will be meeting this Tuesday, November 13th at 6:00pm – 8:00pm at the church for their meeting and Lesson 2 of "Sin". Assisting Sam will be Marie Bogh.
Takeaway Bible Study Schedule
Takeaway Bible Study (led by Rusty White) and Teen Takeaway (led by Pastor Janis) will meet this morning, November 11, at 10:10 am in the Hall of Memories. There will be no Takeaway Bible Study next Sunday, November 18, so that we can join together to celebrate our Commitment Sunday with one worship service at 10:00 a.m.  Takeaway ( Geri Buchanan and Lise York leading) and Teen Takeaway will resume on Sunday, November 25 at 10:10am.
First Communion
Pastor Robert will be conducting a First Communion instruction class on Sunday, November 11th from 3:30-6:30pm for any children 7 years or older. The class will consist of an hour instructional time and banner making time. Please speak to Pastor Robert if you have a child of communion age.
"The Christmas Story" – Wednesday, December 19th
The children of Trinity will be performing "The Christmas Story" on Wednesday, December 19th during the potluck dinner. We will be meeting in the Hall of Memories on Sundays Nov. 25th, Dec. 2nd, 9th, and 16th from 9:00am – 10:00am to rehearse music, lines and blocking for the program. If your child/children are interested in being part of this tradition, please see Berni Tomaszewski, Gini Strasser, or Maureen Onstott to sign up. We look forward to another wonderful performance by the children of Trinity!
November Love Offering
November's Love Offering will benefit the American Lung Association. Please make your checks payable to Trinity with the notation, "Love Offering". Envelopes in Narthex.
2019 Honduras Mission Trip
The $200.00 deposit for the Honduras Mission is now due. If you have committed to be on the team this coming February, please be sure to complete the on-line registration and provide an updated passport to Pastor Robert.
Thank You Coffee Hosts
Thank you for Berni Tomaszewski for hosting Coffee Hour today.  Kitty Howell and Sandy McLaughlin will be hosting Coffee Hour next week.

This Week at Trinity –     Sunday, November 11th – Sunday, November 18th
Church Office Hours:  8:00 a.m. to 2:30 p.m. – M – Th; 8:00 a.m. to 12:00 on Friday
Remember – Pastor Robert's day off is Monday
SUNDAY (11/11)                     reSource worship                                    9:00am
                                                Adult Sunday School                                  9:45–10:45am
                                                Takeaway/Teen Takeaway                       10:05am
                                                Adult Choir                                              10:15am
                                                Traditional worship                                  11:00am
MON (11/12)                           Veteran's Day
Quilters                                                         9:30am
                                                Choir practice                                            6:00am
M, T, TH (11/12,13, & 15)        Riverside Pres. Basketball                       6:10pm
M-F (11/12– 11/16)                  Food Pantry                                             10:00-12:00 noon
TUES (11/13)                          CEW – Yoga                                               3:15pm
                                                Youth Group                                              6:00-8:00pm
Council Meeting                                          6:30pm
WED (11/14)                            AARP Driving                                          9:00am
                                                Food Pantry                                              5:30pm-7:00pm
THURS (11/15)                       AARP Driving                                             9:00pm
CEW – Basketball                                       3:15pm
FRI (11/16)                              NFAN                                                        11:30am
SAT (11/17)                             Memorial – Arthur Bloomer                     11:00am
                                                Prayer Vigil for Capital Campaign             8:00am-8:00am    
SUNDAY (11/18)                      Adult Choir                                                 9:15am
Commitment Sunday worship                  10:00am
                                                Thanksgiving Worship and Potluck             5:30pm